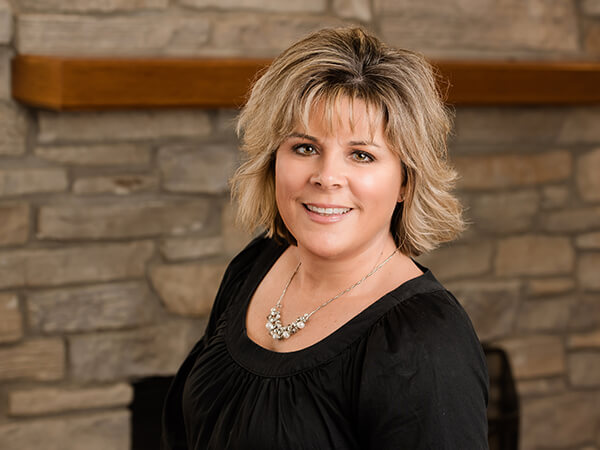 Tiffany
Dental Hygienist
Years of Experience:
22 years
When did you join this team:
2001
Educational background:
Madison Area Technical College (hygiene school).
Why did you choose the dental field, and what do you enjoy the most about dentistry?
I've always loved the medical field. I love getting to know my patients and help them improve their smiles and have the healthiest mouth.
What is your philosophy in patient care, and what makes you different?
I enjoy educating patients and providing top quality care to improve their dental health.
What hobbies and activities do you enjoy?
I live in the McHenry area with my husband and two children. I enjoy sports, both playing and watching. I love outdoor activities. My family is very involved in sports, so we are always at some sports event. When I have time, I enjoy scrapbooking and other craft projects.
When you were 10 years old, what did you hope to be doing as an adult?
I don't believe I really thought about being an adult much at 10. I always thought I wanted to be a professional athlete or model.
What two radio stations do you listen to in the car the most?
US 99.5, Star 105.5. I enjoy all kinds of music.
Favorite quote:
"Enjoy the little things in life, for one day you may look back and realize they were the big things.."
Favorite vacation:
I love vacations with the family. It's always a wonderful to spend quality time together. Destin is one of my favorite places to go.
Favorite book and/or movie:
My favorite book is "The Notebook." My favorite movie is "How to Lose a Guy in 10 Days."
Proudest accomplishment:
My proudest moment was becoming a mother. It's a joy, and you just never understand the true meaning of love until you have a little baby in your arms. Becoming a mom is a different kind of love.